Integrated Non-joint Polyurethane Round Belt
Integrated Non-joint Polyurethane Round Belt
Barbieri® Polyurethane seamless round belt: molded at one time in a sealed cavity by injection molding process. The surface roughness is uniform and has higher tensile strength, tensile strength, abrasion resistance, impact, chemical resistance, and longer service life long characteristics.
Integrated round belt has the characteristics of tensile resistance, impact resistance, strong tensile force, oil and water resistance, and long service life. Its excellent performance has been recognized by many customers. It is a long-term supplier for many customers.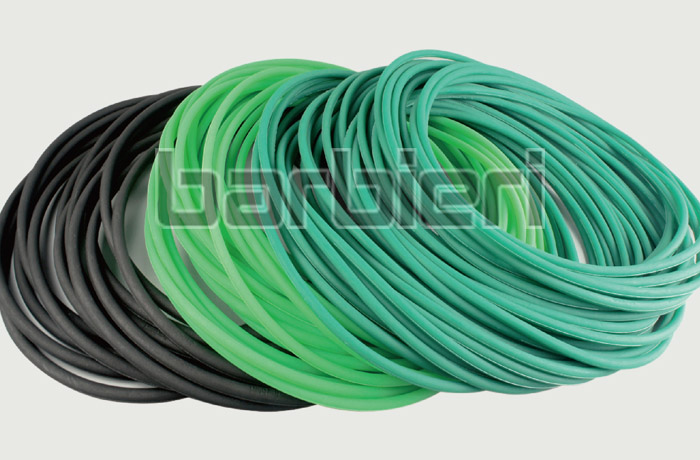 Seamless round belt specification model table
Standard hardness: 90°A; Can be customized 85°A, 95°A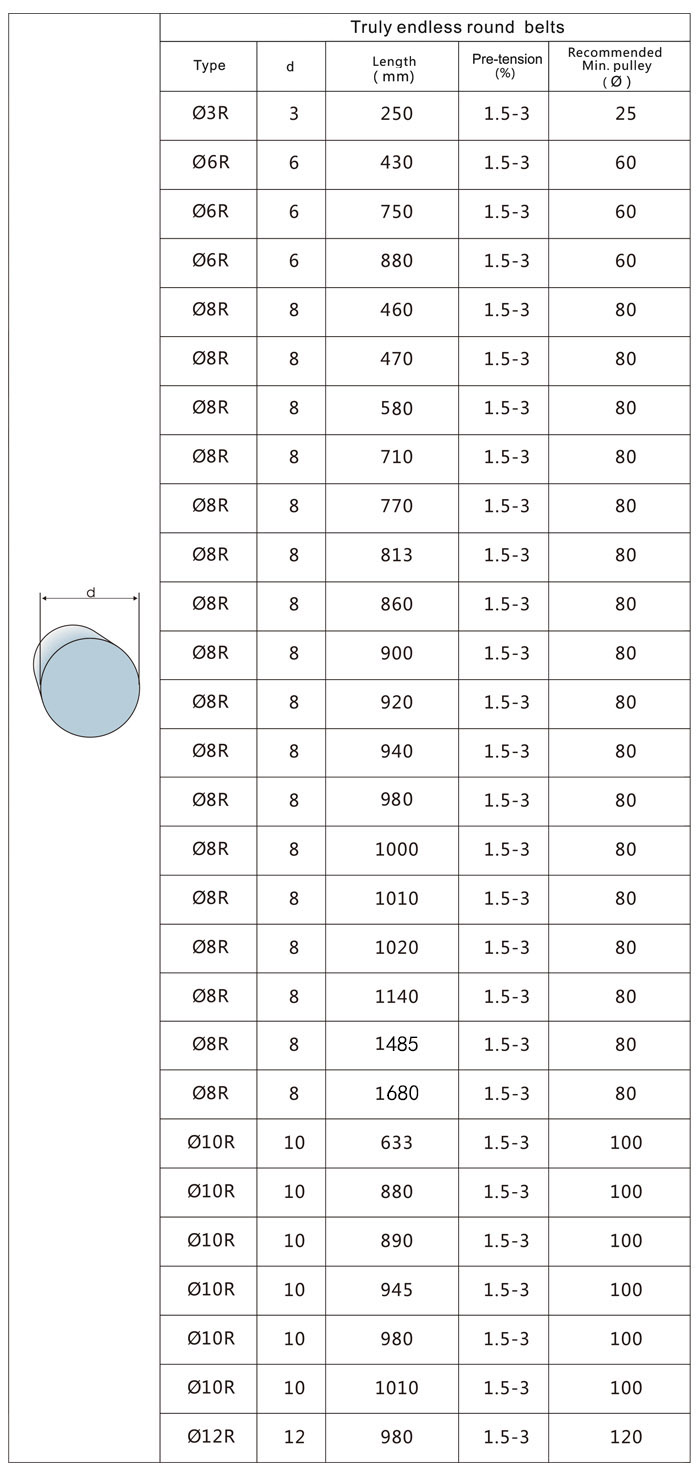 Different colors and specifications can be customized according to customer requirements (please contact us)
Barbieri® Polyurethane seamless round belt features:
1. Adopting injection molding process to form at one time, the whole belt does not have a traditional connection port for connecting round belts, which avoids the risk of belt breakage caused by various factors such as instability of the connection process.
2. The seamless round belt adopts the injection molding process and is formed in a sealed cavity at one time. Compared with the traditional open extrusion molding, the product density is higher and the tensile force is higher.
3. The rough surface of the product adopts mold surface treatment technology. Compared with traditional extrusion molding products, the rough surface of the molded product is uniform, and there is no inconsistency or different depth of rough surface cracks.
4. The product is formed by a mold. Compared with the traditional connection process, the length stability is good, and the possibility of different product lengths caused by various reasons is avoided.