Green C-type Polyurethane V-belt
Green C-type Polyurethane V-belt
"G.M.B" polyurethane triangle belt: made of thermoplastic polyurethane material, it has the characteristics of high tension resistance, abrasion resistance, impact resistance, oil resistance, acid and alkali resistance, not easy to elongate, and long life.
Stable performance, suitable for humid and dusty environments, with good elasticity, alleviating shock and vibration during operation, and moving smoothly.
Polyurethane triangle belt can be joined by heat welding to form the required ring shape, which is easy to use and simple to operate. (If you need instructional videos, please contact us.)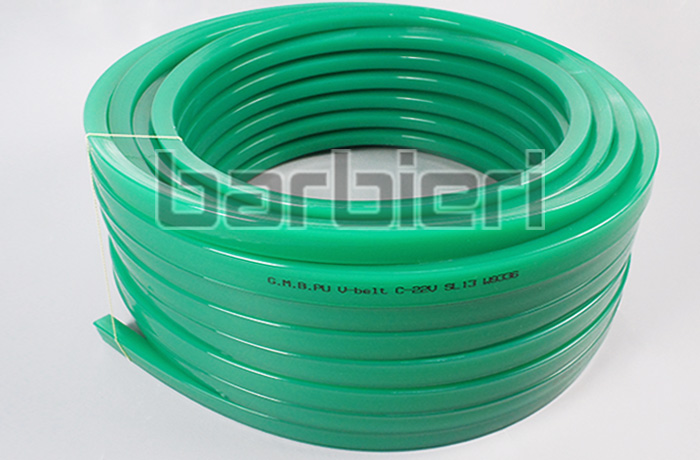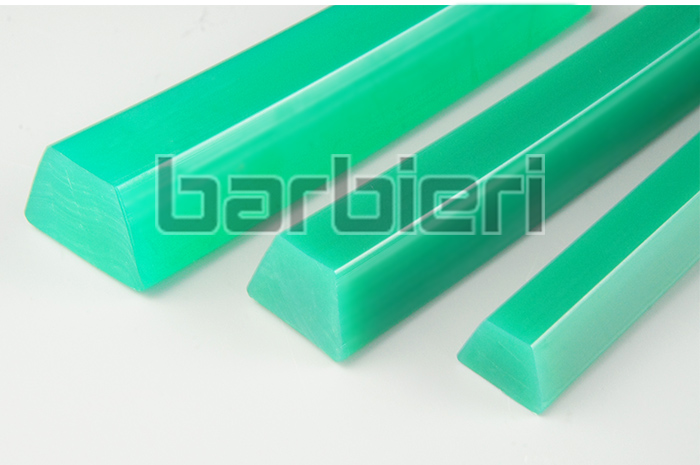 Standard V-belts specification table
Standard hardness:A-13/V 85°A,B-17/V 85°A;C-22/V 90°A

Our production "G.M.B " brand : Round belts、Reinforced round belts、V-belts、Reinforced V-belts、Grip V-belts 、Ridge-top V-belts、Special pentagonal belts、Double setion v-belts, etc.