Perforated Timing Belt
Perforated Timing Belt
Barbieri® Perforated timing belt: made of thermoplastic polyurethane, embedded with high-strength steel wire core, high quality, high wear resistance, and can run smoothly under high load.
Timing belt processing countersinks, oblique holes, straight holes and slotting, etc., tooth surface milling to remove teeth, effectively ensuring the quality of adsorption during the transfer process, while improving production efficiency, and can be specially processed according to customer needs.
Punching is mainly divided into through hole and counterbore: through hole (completely penetrates the timing belt); the counterbore sinks but (without penetrating the timing belt), the shape of the counterbore is mainly round, oval, square, diamond, Tapered.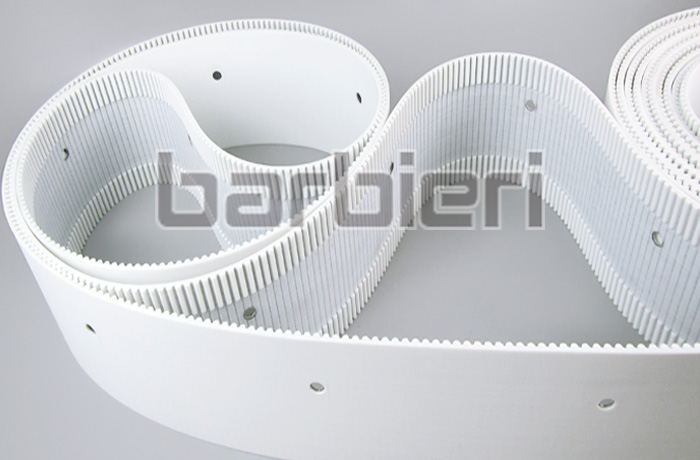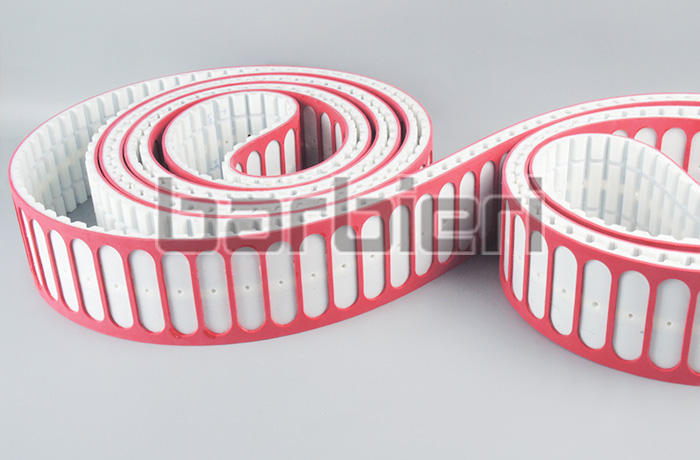 Some of our punching types can be developed and produced according to customer design requirements.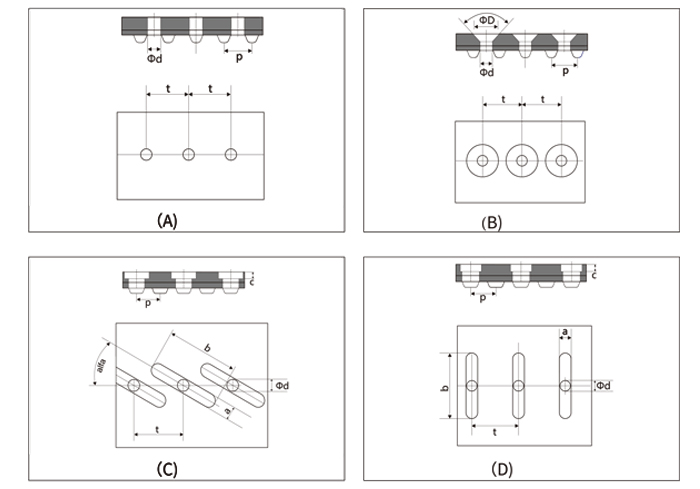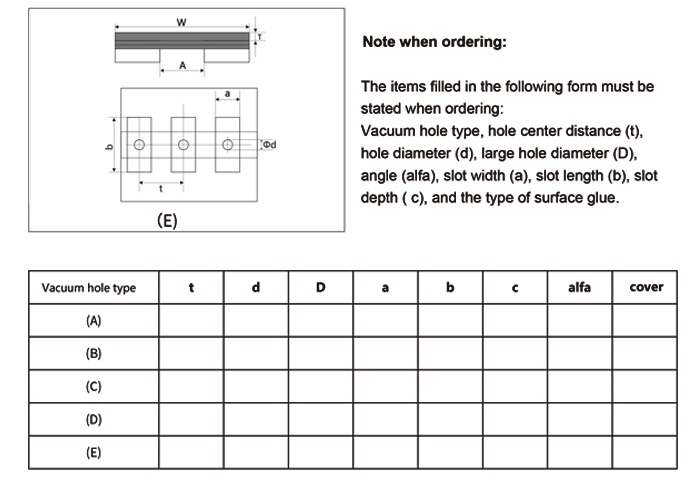 Perforated timing belt main functions:
1. The suction function, which can well absorb the product when the equipment is in operation;

2. Convenient installation accessories: Nuts can be installed, which can fix the product or install the fixture without affecting the operation of the timing belt;

3. Drainage function: can clean the transportation occasions of the product;

4. Accurate positioning function: horizontal or vertical drilling of synchronous belts can be used as accurate conveying or installation accessories