STD Toothed PU Timing Belt
STD Toothed PU Timing Belt
Barbieri® STD toothed timing belt: made of thermoplastic polyurethane, embedded with high-strength steel wire core, high quality, high wear resistance, and can run smoothly under high load.
Polyamide cloth can be added to the back and tooth surfaces as required to reduce friction coefficient, reduce noise and improve belt tooth meshing.
STD toothed timing belt: Semi-circular arc tooth synchronous belt, also known as high-torque synchronous belt, high-precision synchronous belt, suitable for high-speed and high-torque transmission.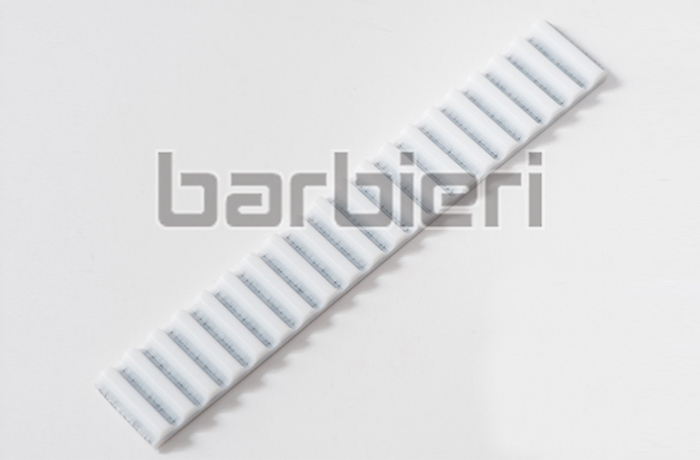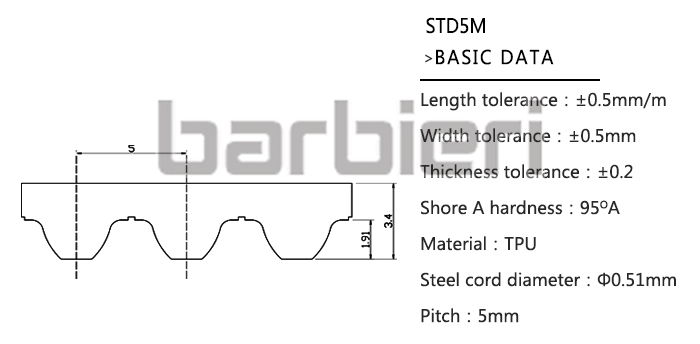 Drive without

reverse bending

Min. teeth No. of pulley A

16


Min. diameter of idler B

30mm




Drive with

reverse bending

Min. teeth No. of pulley C

25

Min. diameter of idler D

60mm

* A:drive pulley,B:idler on teeth,C:drive pulley,D:idler on back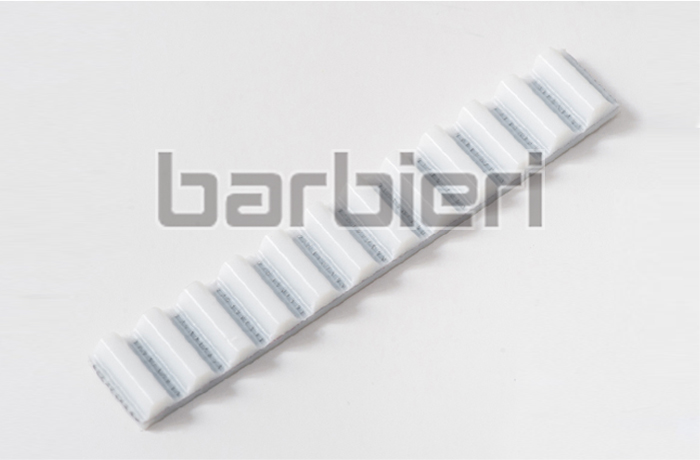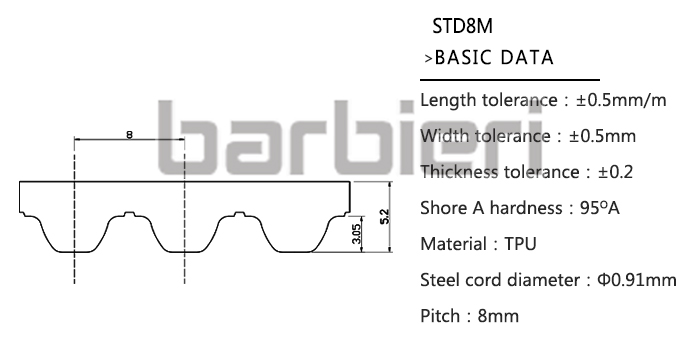 Drive without

reverse bending

Min. teeth No. of pulley A

18


Min. diameter of idler B

50mm




Drive with

reverse bending

Min. teeth No. of pulley C

30

Min. diameter of idler D

120mm

* A:drive pulley,B:idler on teeth,C:drive pulley,D:idler on back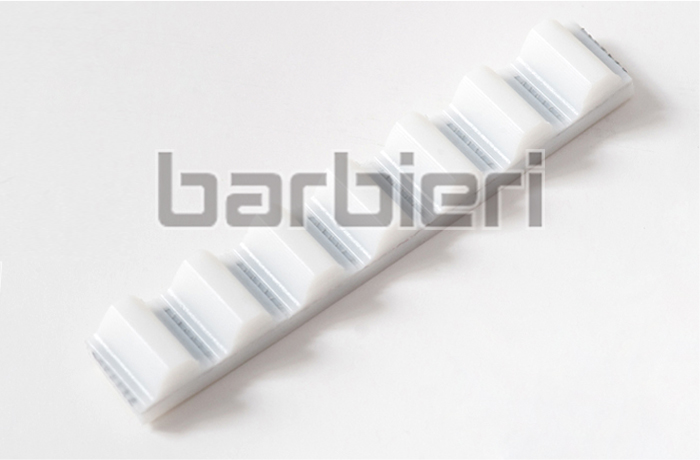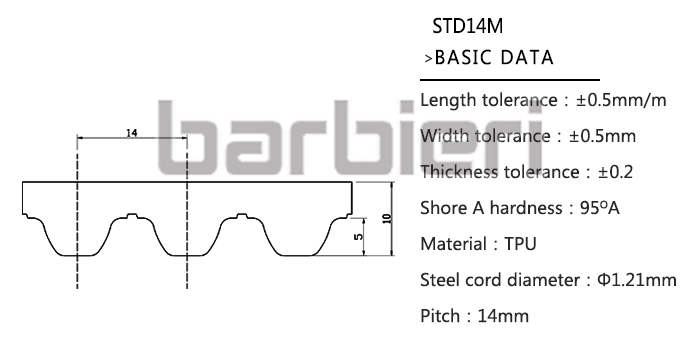 Drive without

reverse bending

Min. teeth No. of pulley A

32


Min. diameter of idler B

140mm




Drive with

reverse bending

Min. teeth No. of pulley C

32

Min. diameter of idler D

250mm

* A:drive pulley,B:idler on teeth,C:drive pulley,D:idler on back
Mechanical properties:

● Dimensional stability, low pre-tension, low axial load
● High abrasion resistance, good elasticity, maintenance-free
● Lower noise, high efficiency, high precision for line and angle location
Chemical Properties:
● Well-resistance to hydrolysis , ozone, UV and anti-aging
● Well-resistance to oil and grease
● Well corrosive resistance to most of acids and alkali
● Normal working temperature -10℃ to +60℃ (+80℃ is affordable in n a short time)