Timing Belt Coated With Grinding Or Processing Backing
Timing Belt Coated With Grinding Or Processing Backing
Barbieri® Vacuum synchronous belt: made of thermoplastic polyurethane, embedded with high-strength steel wire core, good quality, high wear resistance, and can run smoothly under high load.
Vacuum timing belt: It is often used in glass edging machine equipment. When the equipment is in operation, it can well absorb the glass and transport it smoothly, effectively ensuring the adsorption quality of the conveying process and improving production efficiency. It can be specially processed according to customer needs.
Red rubber grinding window , used on the middle of teeth, Punching penetrates both the face and the timing belt.
Red rubber open the ellipse window, mill the teeth in the middle of the tooth surface, punch through the timing belt.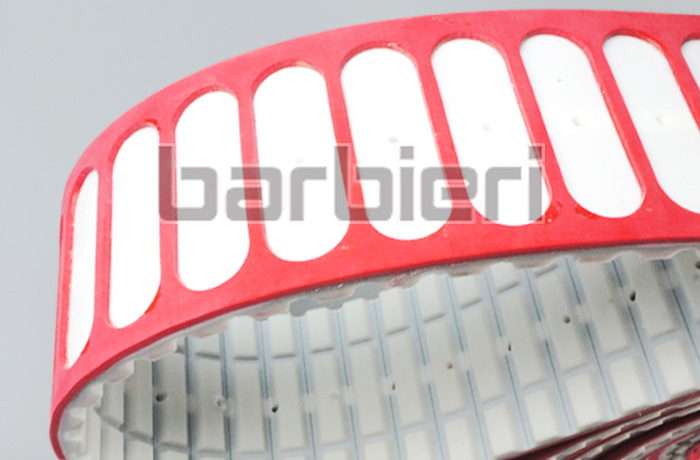 Red rubber open window, used on the middle of teeth, Punching penetrate the timing belt.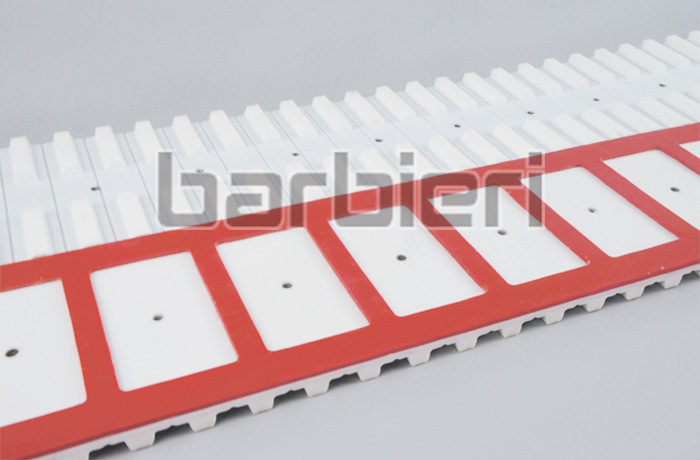 The tooth surface of the timing belt can be selected to increase the nylon surface layer, which can effectively reduce the friction coefficient, enhance the meshing of the belt and the pulley, and reduce the noise and vibration.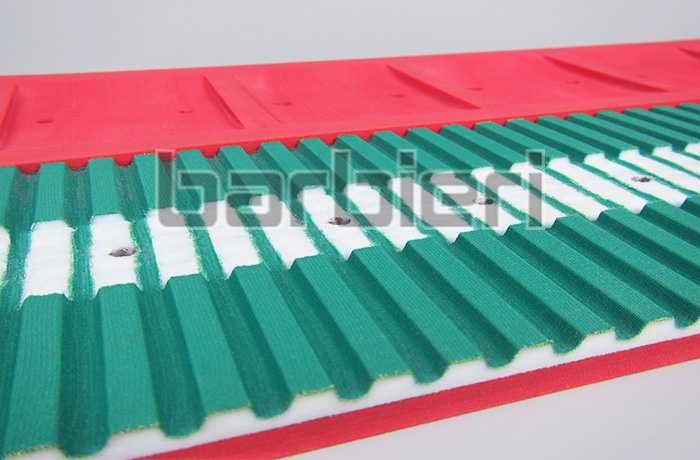 Some vacuum timing belt types can be developed and produced according to customer design requirements.