ATN Convertible Timing Belt With Screws And Inserts
ATN Convertible Timing Belt With Screws And Inserts
Barbieri® Single-sided staggered toothed belt : made of thermoplastic polyurethane, embedded with high-strength steel wire core, high quality, high wear resistance, and can run smoothly under high load.
Diamond-shaped hole round hole integrated mold production. Round hole can be punched according to customer needs, plus copper nut or 304 stainless steel nut.
Diamond-shaped hole and round hole integrated mold production, the belt body has been produced after production, the round holes are punched according to the needs of use, and the spacing is error-free.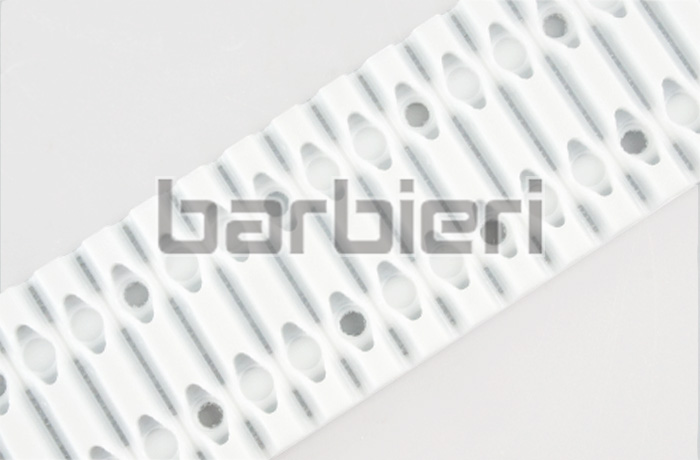 Adding cloth on the tooth surface can be selected to reduce the coefficient of friction, reduce noise and improve the meshing of the belt teeth.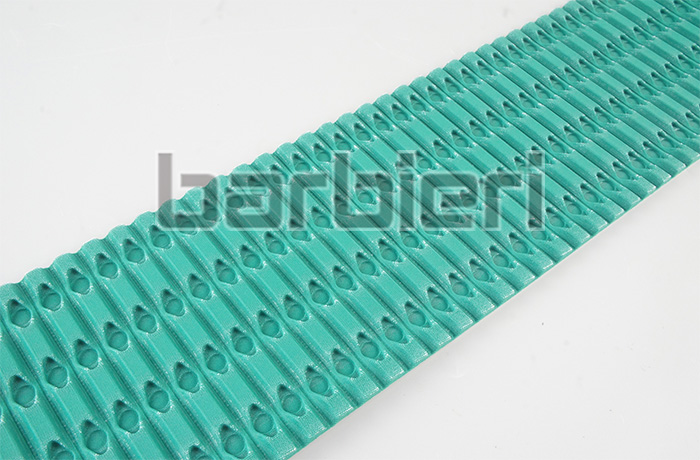 Optional timing belt tooth surface plus guide bar: it has positioning and guiding function, its function is to make the timing belt run accurately on the equipment and prevent longitudinal or lateral deviation.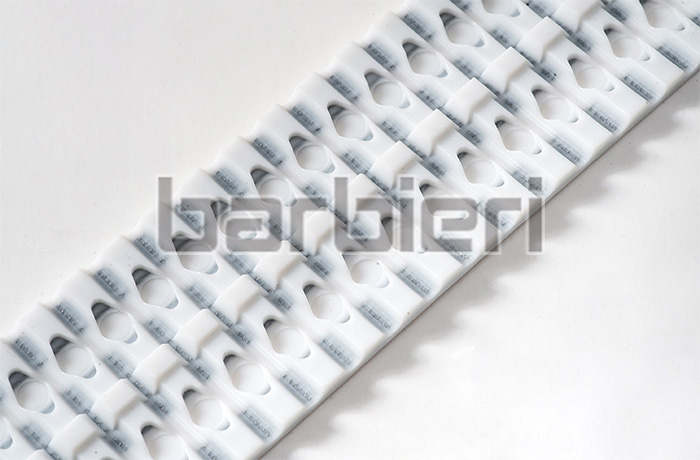 Mechanical properties:
● Dimensional stability, low pre-tension, low axial load
● High abrasion resistance, good elasticity, maintenance-free
● Lower noise, high efficiency, high precision for line and angle location
Chemical Properties:
● Well-resistance to hydrolysis , ozone, UV and anti-aging
● Well-resistance to oil and grease
● Well corrosive resistance to most of acids and alkali
● Normal working temperature -10℃ to +60℃ (+80℃ is affordable in n a short time)