Ceramic Fast-pull Machine Timing Belt With Supergrip
Ceramic Fast-pull Machine Timing Belt With Supergrip
Barbieri® Ceramic fast-pull machine timing belt with supergrip: made of thermoplastic polyurethane, embedded with high-strength steel wire core, high quality, high wear resistance, and can run smoothly under high load.
The cover pattern is compounded to the back of the polyurethane timing belt through a hot-melt process to increase friction, strong abrasion resistance, tensile and non-slip resistance, and durable.
The characteristics of the ceramic quick pull machine belt: the oblique cut is flat and fits the timing belt. One section of the belt back has surface adhesive, and the other section has no surface adhesive.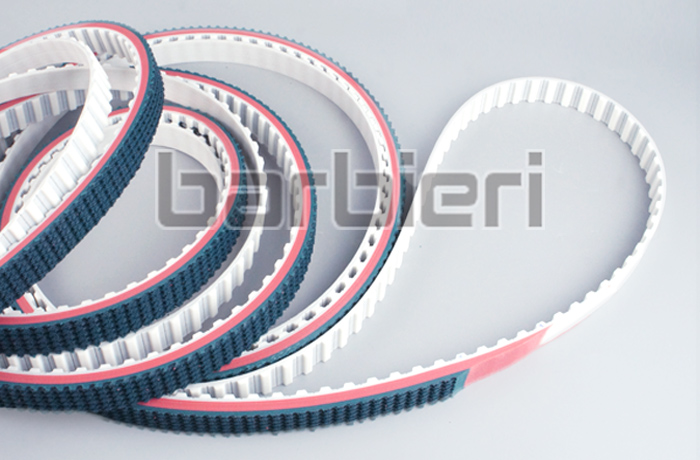 The interface between the timing belt and the pattern surface rubber is cut obliquely, and the pattern cover is firmly connected to the timing belt.

The belt of the ceramic quick pull machine can choose the surface glue of different patterns.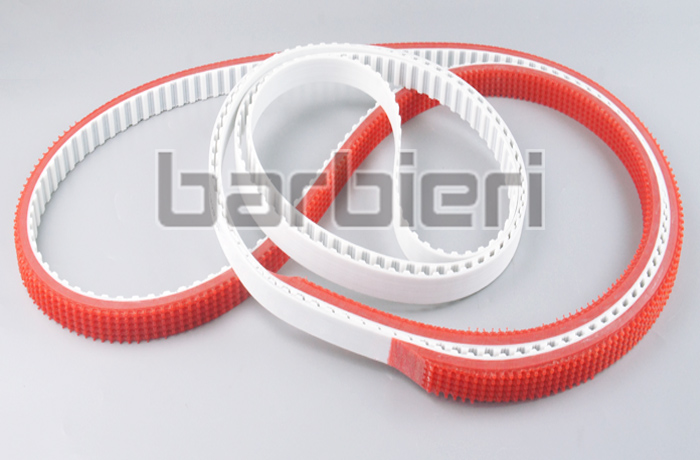 Special customization can be made according to customer needs, please contact us.

Mechanical properties:

● Dimensional stability, low pre-tension, low axial load
● High abrasion resistance, good elasticity, maintenance-free
● Lower noise, high efficiency, high precision for line and angle location
Chemical Properties:
● Well-resistance to hydrolysis , ozone, UV and anti-aging
● Well-resistance to oil and grease
● Well corrosive resistance to most of acids and alkali
● Normal working temperature -10℃ to +60℃ (+80℃ is affordable in n a short time)