Glass Drilling Machine Vacuum Timing Belt
Glass Drilling Machine Vacuum Timing Belt
Barbieri® Glass drilling machine vacuum timing belt: Forvet Francesca glass machine belt,Made of thermoplastic polyurethane, embedded with high-strength steel wire core, good quality, high wear resistance, and can run smoothly under high load.
The timing belt is divided into two, arranged on both sides, with green cloth on the tooth surface, PU perforation on the back, and green cloth on the tooth surface to effectively reduce noise and produce vacuum absorption in the middle. It is often used on glass mill drilling equipment.
Special vacuum PU timing belt, tooth surface and green cloth can effectively reduce noise, and vacuum adsorption is generated in the middle, which effectively guarantees the quality of the glass in the conveying process. The special customized vacuum belt is softer.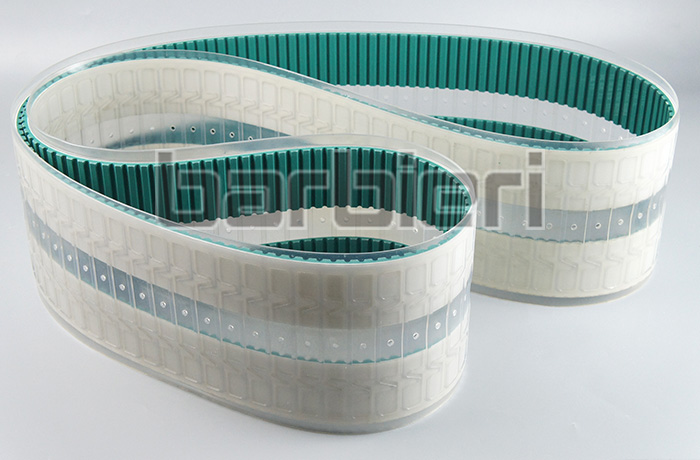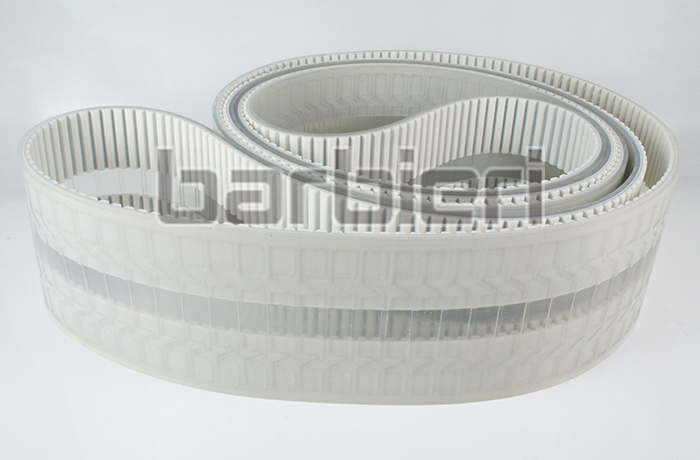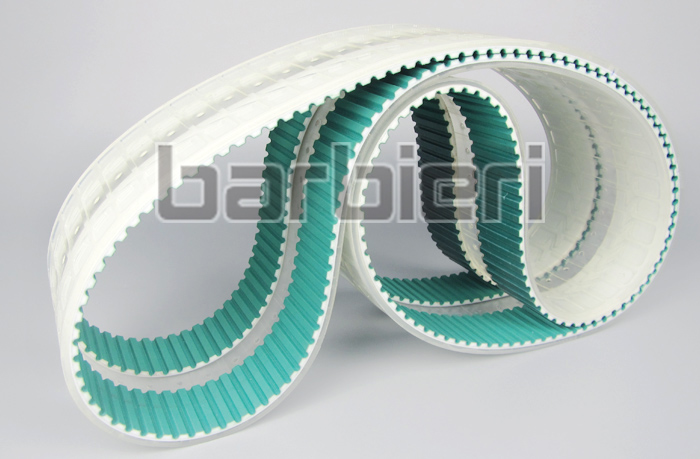 Other types of vacuum belts can be produced according to customer requirements, please contact us for consultation.
Some vacuum timing belt types can be developed and produced according to customer design requirements.