PVC Dark Green Supergrip Timing Belt For Glass Cutting Machine
PVC Dark Green Supergrip Timing Belt For Glass Cutting Machine
Barbieri® PVC dark green supergrip timing belt :It is made of high-strength, low-elongation steel wire rope core and thermoplastic polyurethane raw materials through a special process.
Adding a dark green pattern to the surface of the timing belt can increase the friction force and thicken the total thickness of the belt, so that the back of the belt can be more protected to prevent corrosion or enhance the load-bearing capacity.
It can guarantee the characteristics during operation and withstand high loads, and is especially suitable for the glass manufacturing industry of high-speed power transmission and high-load transmission.
PVC dark green supergrip timing belt: non-slip, wear-resistant, easy to bend, has been widely used in the glass industry, and can be customized with different tooth shapes, different widths, and different lengths according to customer requirements.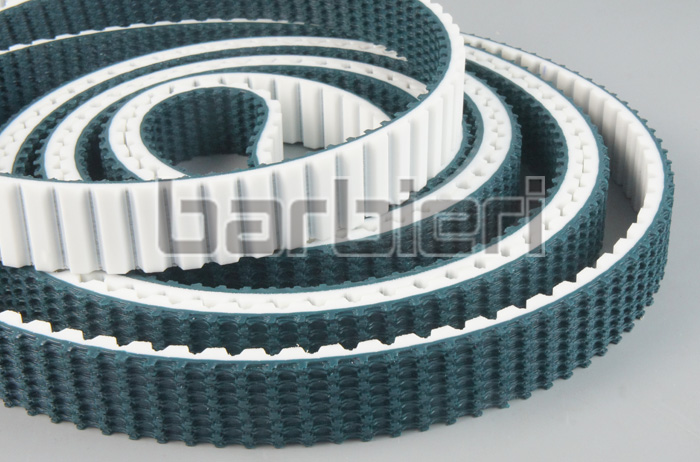 Adding cloth on the tooth surface can be selected to reduce the coefficient of friction, reduce noise and improve the meshing of the belt teeth.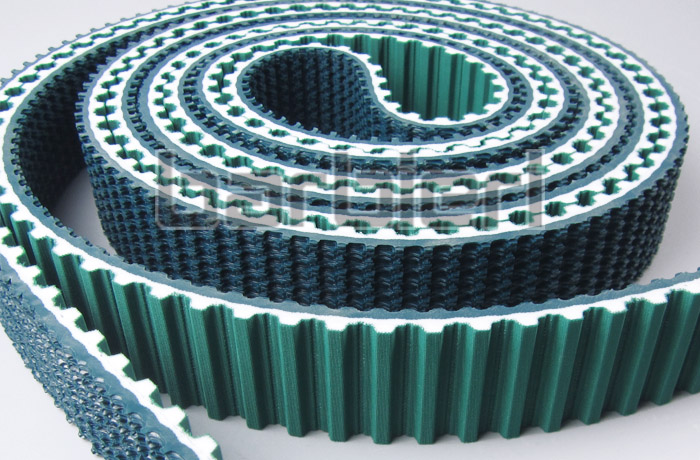 Optional timing belt tooth surface plus guide bar: it has positioning and guiding function, its function is to make the timing belt run accurately on the equipment and prevent longitudinal or lateral deviation.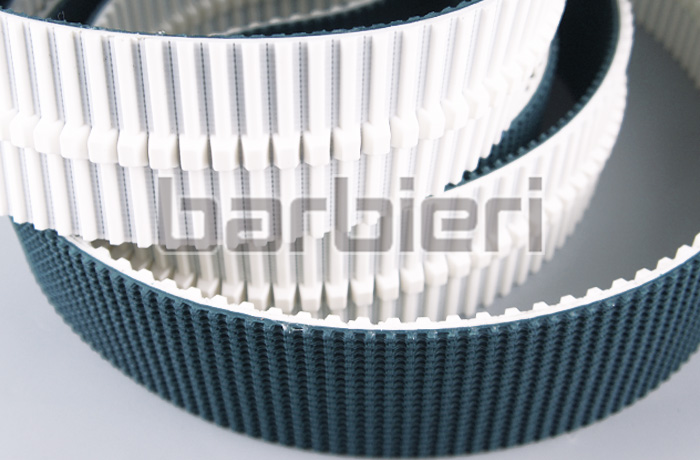 Mechanical properties:

● Dimensional stability, low pre-tension, low axial load
● High abrasion resistance, good elasticity, maintenance-free
● Lower noise, high efficiency, high precision for line and angle location
Chemical Properties:
● Well-resistance to hydrolysis , ozone, UV and anti-aging
● Well-resistance to oil and grease
● Well corrosive resistance to most of acids and alkali
● Normal working temperature -10℃ to +60℃ (+80℃ is affordable in n a short time)