Special PU Button Timing Belt For Carding Machine
Special PU Button Timing Belt For Carding Machine
Barbieri® Carding machine transmission belt: 26T10-3040+84 buttons, cover plate drive belt for carding machine. Made of thermoplastic polyurethane, embedded with high-strength steel wire core, good quality, high wear resistance, under high load Can run smoothly.
Dimensional stability, low pretension, low shaft load; high wear resistance, good elasticity, and no maintenance.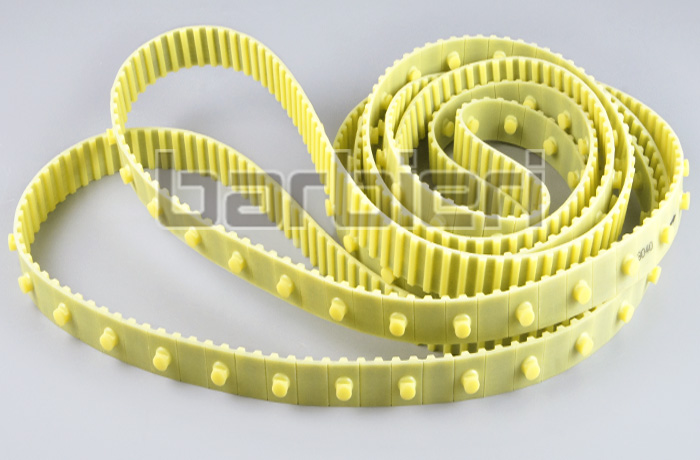 Built-in steel wire rope core: it has certain water resistance, good dimensional stability, and good creep resistance.
Can choose to customize other types of cover plate transmission belts for carding machines:
25T10-3000, 25AT10-2910